Top 15 Men's Hair-styling Products for a sharp look…
Men can take control of their hairstyle and get the look they desire with the aid of the best hair cream. Here is a list of the most popular products you'll come across, along with our best recommendation for each, to make things easier for you and to finally prescribe a lasting solution to your styling problems.
Top 15 Men's Hair-styling Products
for a sharp look…
Men can take control of their hairstyle and get the look they desire with the aid of the best hair cream. Although hair styling appears simple, it is frequently messy when done. Reason being that, different hair kinds, lengths, and densities require different styling methods from various hair products. Here is a list of the most popular products you'll come across, along with our best recommendation for each, to make things easier for you and to finally prescribe a lasting solution to your styling problems.
1. GATSBY STYLING WAX LOOSE & FLOW HAIR STYLER
This hair wax is designed to hold the hair in place and has a gel-like consistency. By leaving the hair alone, this wax creates the ideal hairdo. This can be used for anything, including up or wavy fringes.
2. GARNIER FRUCTIS STYLE PERFECT & HOLD HAIRSPRAY 3 HAIR STYLER
The hair is held in place for a much longer period of time by this hair styling spray, giving you the desired hairdo. Additionally, hair sprays give the hair a bit more thickness and make it less silky, adding texture and style.
3. L'OREAL PARIS STUDIO LINE 5 NEW MINERAL & CONTROL 24H GEL-PASTE HAIR STYLER
This paste-like hair styling product contains mineral FX and resembles gel. This contains magnesium, calcium, and manganese, minerals that give the hair texture and style. These minerals provide a strong grip and make creating hairstyles simple.
4. L'OREAL PARIS PROFESSIONNEL TECNI ART FIX MAX HAIR STYLER
This hair style product has a short drying time, clean finish, and leaves no residue. It is suitable for both men and women. Additionally, it shields the hair fibre from sun damage. This provides the ideal grip for the ideal hair appearance.
5. GATSBY EXTREME HOLD SET AND KEEP SPRAY HAIR STYLER
The hair spray we mentioned before for styling hair is this. Both men and women can benefit from using this. For 195 rupees for a 200 ml bottle, this is quite inexpensive. In order to maintain the hairdo for a longer period of time, this Gatsby Extreme Hold Hair Spray fixes the hair in place. Once sprayed on the hair, this doesn't stay to it or leave a residue. Additionally, the hair is shielded from sun damage by this hair styling spray's sun damage prevention properties.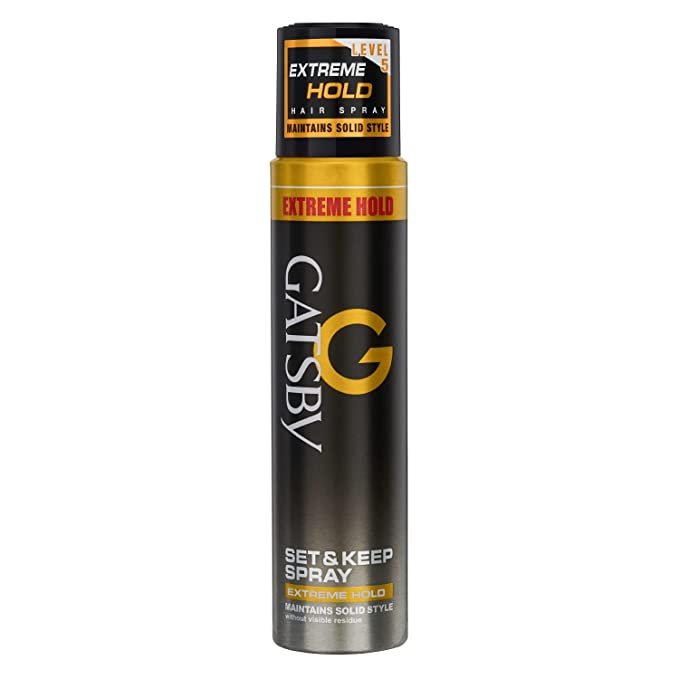 6. SCHWARZKOPF PROFESSIONAL OSIS+ GELASTIC HAIR STYLER
This hair style product, which costs 625 rupees in India, has an ultra-strong gel feel. In India, Schwarzkopf Professional is renowned for producing top-notch hair care and styling goods.
7. ORGANIX ORG ANTI-BREAKAGE KERATIN OIL INSTANT REPAIR WEIGHTLESS HEALING OIL HAIR STYLER
This oil styling product is mainly concerned with the resilience and defence of the hair. This protects the hair from flyaways and split ends.
8. L'OREAL PARIS STUDIO LINE 6 MATT AND MESSY MUD PASTE HAIR STYLER
Mud paste works well for giving thin hair structure and a strong grip. The hold and style provided by these mud styling solutions will last the entire day without leaving any observable residue.
9. WELLA PROFESSIONAL THERMAL IMAGE DRY HEAT PROTECTION SPRAY HAIR STYLER
It is the essence of this hair style product to protect against heat. Heat-protecting products are useful to prevent the heat damage of the hair because it is constantly present when the hair is blow dried.
10. SCHWARZKOPF PROFESSIONAL TAFT POWER ALL WEATHER HAIR LACQUER SPRAY HAIR STYLER
This hair spray is developed from a mist formula and was specifically created to combine a fine mist with excellent hair setting abilities. With no stickiness or greasiness, this offers the strongest grasp possible.
11. AMERICAN CREW'S FORMING CREAM
It surely does a nice job of showcasing the brand's stellar reputation. This cream from one of the best manufacturers of men's hair products helps to moisturise and smooth hair while giving the appearance of fuller, thicker hairstyles. American Crew is deserving of the title of our finest cream for daily use because it has an all-day solid hold that you may restyle whenever, a modest shine for a neat finish, and a beautiful smell.
12. SMOOTH VIKING
It is a brand that is well known. This industry leader in men's grooming consistently creates superior products that go above and beyond, and their Pliable Molding Cream continues that history. The Forming Cream from Smooth Viking offers good grip and a matte finish to keep your style appearing tidy all day. This moulding cream will maintain the position of your hair even when you perspire if you're an active guy who engages in sports or physical activity.
13. PAUL MITCHELL
Guys all over the world know they can depend on this company for the best style power because it is unquestionably one of the most reputable names in the grooming industry. Like no other product on the market, the Paul Mitchell Tea Tree Shaping Cream is a light mix that offers a firm, flexible hold. You should try this well regarded, fantastic-smelling cream if you want the ability to keep your hair groomed all day long while also having the flexibility to shape it as you apply.
14. BAXTER OF CALIFORNIA
Our readers are familiar with it. You want to deeply hydrate your dry hair and scalp. The Cream Pomade by Baxter of California is a product that emphasises using natural ingredients to moisturise, style, and fully transform your hair. This cream is the solution for hairstyles that are exceptionally soft, smooth, and textured.
With its gentle hold, Baxter of California Cream Pomade strives to keep your hair manageable without restricting its free movement. The greatest styling lotion for long hair, arguably. It's also a really beneficial product to use frequently because it has natural components that help condition and moisturise your hair without adding a lot of shine.
15. NOVA HAIRSTYLING MOUSSE
In addition to making you seem fantastic, Nova hair spray gives you the necessary sheen and shiny appearance. Forget about your difficult day and your complicated hair right now. A separate composition, Nova hair spray, nourishes your hair while you style it. Nova hair spray is the ideal styling spray to easily finish your grooming. Your hair is left soft and silky after using Nova hair spray, and it is simple to rinse out. Nova hair spray keeps your hair from becoming frizzy and shields it from UV rays.
What's Your Reaction?